(727) 623-4605 /TEXT (727) 916-5722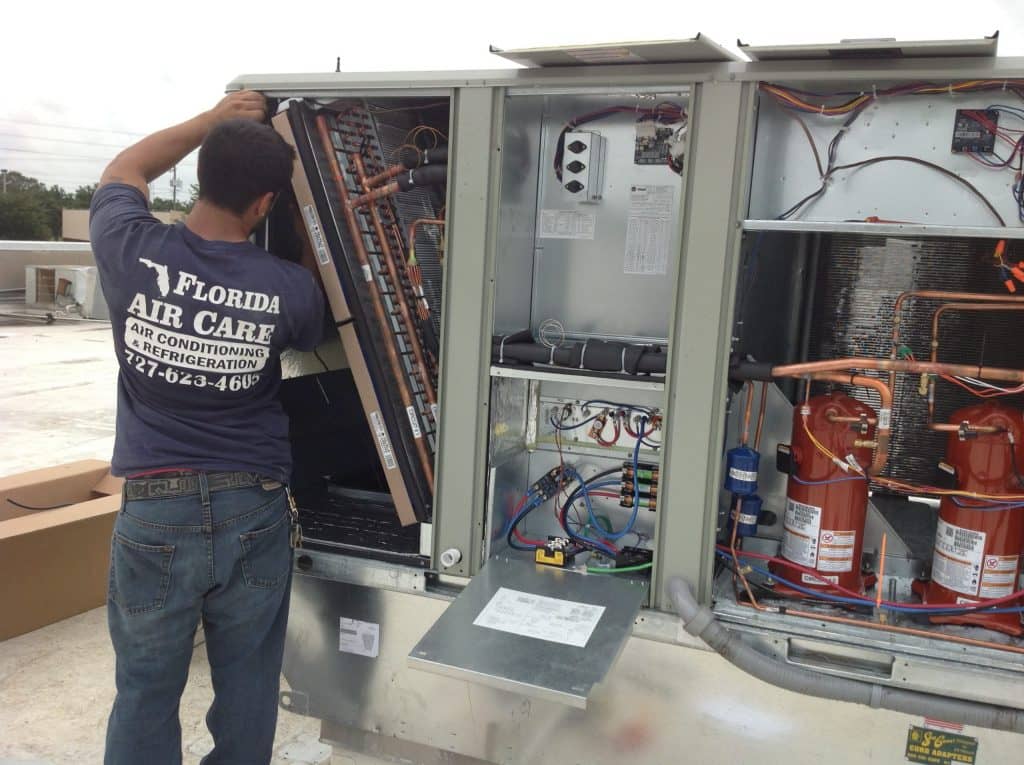 4 Types of Commercial Air Conditioning Systems
The following four types of commercial air conditioning systems are some of the most widely sought-after within the United States. Each of them works best under certain circumstances, so make sure you think about the kind of commercial facility you run and select an air conditioner that will be appropriate for the space.
Duct-Free Split System Air Conditioners
Duct-free split system air conditioners employ the same basic technology as the split systems found in standard HVAC systems — with one important difference. Whereas other split systems use ducts to move conditioned air into rooms throughout a building, duct-free systems must be placed directly in the rooms they are intended to cool (which means these rooms need to have an outside-facing wall. The blower in a duct-free split system is contained in the indoor unit itself, which allows it to blow conditioned cool air into the room. However, the size and visual presence of these systems can make them impractical for customer-facing businesses since they tend to be noisy and obtrusive. They are a far better fit for workshops,industrial and other open areas where most of the work is done in a single room, and an upscale atmosphere is not required for visiting customers.
Packaged System Air Conditioners
Packaged system air conditioners contain all of the major components of an air conditioner in the same general area. Split systems hold the compressor and condenser coils in the outdoor unit, whereas the evaporator is kept inside to absorb heat from the indoor air. In a packaged system, these components are all kept in a box that sits against an outside wall of the building. As such, packaged AC systems are much less visually obtrusive to people on the inside of your building. For this reason, most packaged air conditioners used in commercial work are located on the rooftop of the buildings where they are installed, or against a wall that does not face in the direction that most visitors will be coming from when they enter the building.
Ductless Mini Split System Air Conditioners
Ductless mini split system air conditioners are quite similar to the duct-free split system air conditioners mentioned earlier in this article. The major point of difference is that they're smaller and make less noise. As such, ductless mini split system air conditioners can help owners of smaller commercial spaces enjoy the convenience of a ductless system without making such drastic compromises to the appearance of their space. However, it should be noted that large rooms or buildings can require the installation of multiple ductless mini split system AC units before they will be able to cool the space efficiently, which can reduce the cost-effectiveness of these models. Use them in kiosks, stalls, and sheds — but avoid them in larger stores, or use them to supplement an existing cooling system.
Standard Ducted Split System Air Conditioners
Standard ducted air conditioners possess an indoor unit, an outdoor unit, and a series of ducts that move treated air into the rooms where it is needed. In addition to the care required for other system types, ducted split system owners should arrange to have professionals visit and clean their ducts on a yearly basis — which prevents unwanted matter from building up to the point where it can compromise air quality or impede flow. However, ducted split systems also tend to be among the most energy-efficient system types for large spaces, as they provide even cooling in every vented room when properly maintained.
Think of Your Space When Comparing Types of Commercial Air Conditioning Systems
Does your commercial business need to provide a certain ambience for customers, or is it a utilitarian work space where atmosphere comes second to the work being done? Is it a large space that requires even cooling throughout, or a small one with no room for ducts? Answering these questions will help you determine the types of commercial air conditioning systems that will be viable options for you. Contact a licensed professional for additional information on installing and caring for these various system types.
Check with us here at Florida Air Care, our customers love our attention to detail and our friendly, affordable service.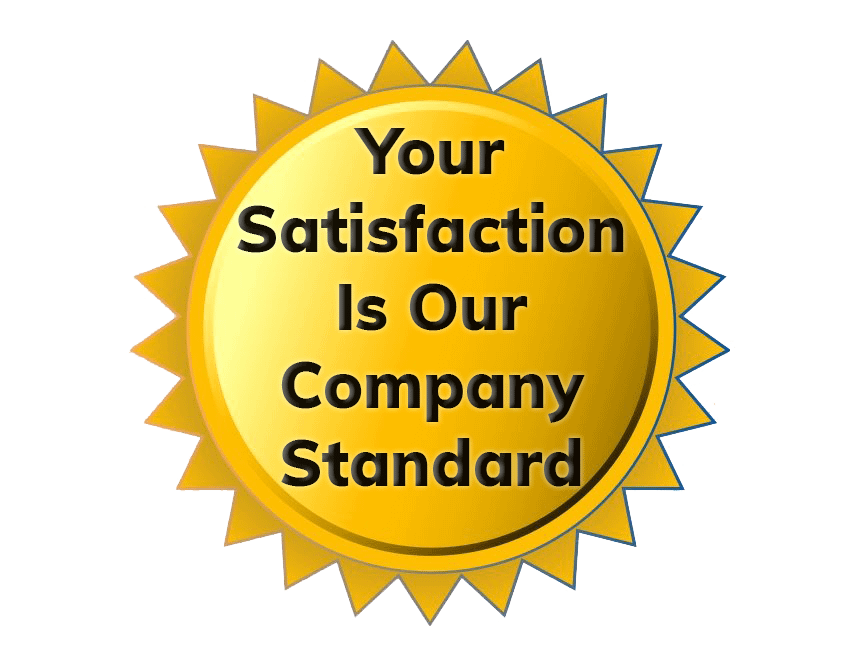 Contact Us Today
Our Technicians are ready to respond don't put your comfort on delay, Call Florida Air Care Today
CALL (727) 623-4605 TEXT (727) 916-5722
6625 35th Street N. Suite 3
Pinellas Park, Florida 33781
Office Hours
Monday–Friday: 8:00AM–5:00PM
24/7 Emergency Service Available